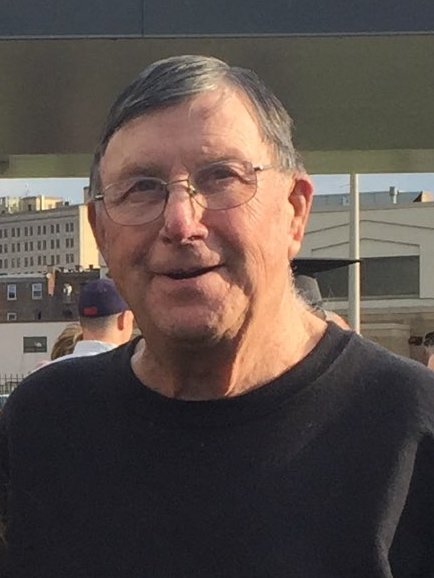 Share Your Memory of
Nelson
Obituary of Nelson A Blau
Nelson A. Blau, age 78 of Deansboro, New York, a wonderful husband, father and grandfather passed away unexpectedly on March 7th 2018 at his home.
He was born on November 29th 1939 in Sangerfield, NY. He was the son of the late Fred and Harriet (Eddy) Blau. He was a graduate of Waterville Central School in 1957. During his school years he worked for Harry Goodson and Robert Lloyd on the Goodson Farm.
He married his high school sweetheart Gail J. Buell July 11th 1959 at the Deansboro United Methodist Church, where he was a lifelong member, serving as Chairman of the Trustees.
He served in the U.S. Air Force from 1957-1962 as an instructor for radio control communications at Keesler Air Force Base Biloxi, MS. Upon honorable discharge they moved back to Deansboro, NY where he became a member of Clifford J. Fulmer American Legion Post 92 of Sangerfield, NY.
From 1962-1972 he was employed by GE in the radio receiver department, at the end of 1972 he left GE and began his career at IBM, while working for IBM one of his achievements was being chosen to work at the 1996 Summer Olympics in Atlanta, GA. He received many awards before his retirement in 2005.
On February 1964 he joined the Barton Hose Co. where he served as Chief for many years. He was on the Board of Directors. Throughout his lifetime he served in many Countywide Fire Organizations.Including: Past President of the Oneida County Volunteer Fireman Association, Past President of the Oneida County Fire Chiefs Association, Oneida County Fire Advisory Board, Oneida County Arson Task Force Secretary and one of the founding members. He was elected to the Deansboro Fire Commissioners where he was currently serving a chairman. He was elected to the Waterville School Board, part of his term he served as president. He was appointed to the Southwest Oneida County Landfill (SWOCO) in Augusta. He was elected to the Town of Marshall Town Board, he was deputy Supervisor before being elected to Supervisor.
For being such a busy man he always found the time for family and friends. Without question, he would help anyone in need - from showing endless support at sporting events to doing odd jobs around the house he was always there. A true handyman. He loved camping and spending time in his garden.
He is survived by his two "favorite daughters" Sherry (Bob) Ellis of Deansboro, NY and Susan (Wayne) Kanipe of West Columbia, SC and his four grandchildren Michael & Ashley Ellis of Deansboro & Jarrett & Jaide Kanipe of West Columbia, SC, and the following in-laws Betty Blau, William and Joyce Baily, Jan and William Madison, Lena Buell and several nieces and nephews.
He was predeceased by his son Jeffery Blau, his brother Richard Blau, his sister Charlotte, and his brothers in-law Rodney Buell, Wayne Buell, and William Maurer.
All are invited to call on Saturday, March 8th from 4-7 PM at Owens-Pavlot & Rogers Funeral Service, Inc,., Clinton, NY. A Funeral Service will be held on Sunday, March 9th at 1:30 PM at the Deansboro United Methodist Church. Burial will be at the Deansboro Cemetery in the Spring. Arrangements by Owens-Pavlot & Rogers Funeral Service Inc., Clinton.
The family would like to send a special thanks to Dr. Francis Chabot and staff. In Lieu of flowers please consider donations to the Deansboro United Methodist Church or Barton Hose Co.