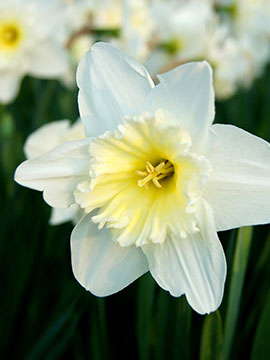 Obituary of Brenda A. Cobb
Brenda A. Cobb, 57, of Clark Mills, passed away unexpectedly on April 28, 2019.
She was born in Utica on July 24, 1961, the daughter of Daniel and Ann (Ford) Moriarty. Brenda was married to Paul R. Cobb on August 3, 1985 at St. Stephen's Church in Oriskany. Brenda was an occupational therapist at Rome Hospital and had worked with the Visiting Nurses Association. Brenda took an active role within her community. She was a volunteer with the Girl Scouts Service Unit #242 and troop leader. She was currently District VP with the Oneida County American Legion Auxiliary and active with the Clark Mills American Legion Auxiliary. Brenda always had something going on, a ceramics class, a meeting or a card game. She loved spending time at camp, but enjoyed time with her family most of all, especially her grandchildren.
She is survived by her mother, Ann Moriarty of Oriskany; her husband, Paul of Clark Mills; her son and daughter-in-law, Josh and Beth Cobb of Venice Center, NY; son, Ryan Cobb of Clark Mills; her daughter, Danielle Cobb of Waterville and her boyfriend, Jon Crawford; grandchildren, Raelyn Crawford and Hazel Cobb; two brothers, two sisters and their spouses, Brian and Lori Moriarty of Oneida, Diane and Bill Rice of Whitesboro, Charlie and Maria Moriarty of Utica and Karen and Mike Reece of New Hartford; and many nieces and nephews. She was predeceased by her father, Daniel Moriarty and father-in-law, Eugene Cobb.
All are invited to call Thursday, May 2, 2019 from 4-6:30pm at Owens-Pavlot & Rogers Funeral Service, Inc., 35 College St., Clinton. Funeral services will be held at 6:30 at the conclusion of visitation. Clark Mills American Legion Auxiliary will hold services at 6pm.
In lieu of flowers, please consider donations in Brenda's memory to Girl Scouts Service Unit #242, 600 French Road, New Hartford, NY 13413 or Clark Mills American Legion Post #26 Auxiliary, PO Box 244, Clark Mills, NY 13321.