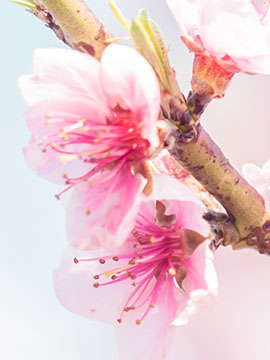 Share Your Memory of
Joan
Obituary of Joan Burns Marcellus
Joan Burns Marcellus, 84, passed away at home on September 19, 2008, following a lengthy illness. Born on January 4, 1924, the third child of Robert O. and Alicerose Stack Burns, Joan lived and attended school in Clinton, graduating from Clinton High School in 1941. Instead of going away to college as planned, Joan traveled to Manhattan to enter a one year training program in retail merchandising at Lord & Taylor, sharing a one room studio apartment with her older sister Kyle, who was attending the New York Institute of Interior Decoration. The year Joan lived in Manhattan was the great adventure of her youth, a period of her life that she spoke about often. Seeing a young Billie Holiday perform at Cafe Society Downtown; meeting illustrators Maxfield Parrish and James Montgomery Flagg; visiting the 1939 Worlds Fair Site at Flushing Meadows; meeting and working with people of diverse cultural and ethnic backgrounds, and experiencing the excitement of living in Manhattan just before World War II. Leaving Manhattan in June of 1942, Joan enrolled at Mary Washington College of the University of Virginia at Fredericksburg, this was also a period of her life that she referred to often, but for entirely different reasons. Living in Virginia she observed first hand the culture of segregation and racial prejudice that existed in the American South at the time, and the experience left a deep impression. While Joan did not go on to become a civil rights activist, her experience did influence the way in which she would raise her own children later on. Joan did not return to college after her first year, but came home and went to work, first in advertising at Moser & Cotins Inc. and then for Oneida County TB and Health. On August 23, 1947, she was married to John L. Marcellus Jr., the love of her life. A veteran and recent graduate of Syracuse University, John was also a Clinton resident whom Joan had known since the fourth grade. John was a sales representative for Oneida Ltd. Silversmiths and consequently, the couple moved frequently in the first years of their marriage, living first in Somerville, New Jersey, then Oceanside, Long Island and then Cincinnati, Ohio. During those years, a daughter, Alexandra Lawrence was born in 1948, followed by a son, John L. Marcellus III in 1952. In 1956 the couple moved to Chagrin Falls, Ohio, just outside of Cleveland, where they remained for the next ten years. John's promotion to National Sales Manager at Oneida Ltd. Silversmiths brought Joan and John back to upstate New York in the Fall of 1966. They built a house on Kenwood Avenue in Oneida in 1967, and have remained there for the last 42 years. As John was promoted at Oneida to Vice President, General Manager, President and finally President and CEO, Joan was his best friend, helpmate and sounding board. John frequently traveled for business reasons, and through the years Joan accompanied him on trips to England, France, Italy, Germany and Switzerland, an experience she thoroughly enjoyed. Joan and John shared a deep interest in and affection for the Adirondack Mountains, first spending time with John's parents at their cottage on White Lake and later, renting camps until 1975 when they finally built their own summer place on Blue Mountain Lake, spending vacations and weekends there until John's retirement in 1986, when they began to stay the entire summer right through until New Years Day. Joan was a voracious reader and collector of books, building an extensive library at home and at Blue Mountain Lake. Joan's collection reflected her interest in history, current events, fashion, art, antiques, interior design and classic movies, and, surprisingly, an interest in and encyclopedic knowledge of PT Boats and automobile engines. Joan is survived by her husband of 61 years, John L. Marcellus, Jr., daughter Alexandra Lawrence Marcellus of Barneveld, son John L. (Jack) Marcellus and his partner C. Michael Kwiatkowski, of Utica, granddaughter Amy Boyce Hirschel, her husband Phil, and twin great grandchildren Dylan and Beatrice Hirschel, of Tampa, Fla., sister Ursula Burns Keeley of Tuscon, AZ, nephews Rob and Brendan Keeley of San Diego, CA and Tuscon, AZ; nephew Frank X. O'Brien Jr. and wife Sue of Utica; great nephew Jeffrey O'Brien of New York City; nephew Robert O'Brien, wife Joan and great nephew Christian O'Brien, of Syracuse; niece Christine O'Brien Huntington and husband Steve of Tampa, Fla.; great nephew Steven Bernstein; niece Ann Burns Chapman of Syracuse; brother-in-law James M. Marcellus and wife Marsha Brockman Marcellus of Scottsdale, NY; nieces Abby Marcellus McKee and husband Frank of Rochester, NY, Julie Marcellus Van Oostenburg and husband Mark of Holland, MI; nephew Scott Marcellus of Fairport, NY; cousin Claire Burns of Clinton; cousins David Burns and wife Lisa of Clinton, Nicholas K. Burns Jr. and wife of Utica; cousin Bernard (Bernie) Burns and wife Carol of Clinton, Owen J. Burns of Norwalk Ct, Richard C. Burns of John's Island, SC, Sheila Burns Thomas of Southhold, NY, Sheila Gilroy Buckley and husband Paul of Utica, Suzanne Gilroy Conners and husband Ronald of Munsey, NY, Gregory Lawrence Gilroy and wife Jean of Peru, NY; friends Wendy Starling of Saratoga, NY and John Starling of Blue Mountain Lake, NY; Denise and Hank Houck of Clinton, NY; Mona and Dan Militello of Sherrill, NY, Kathy Gates of Blue Mountain Lake, Bruce Ellis of Old Forge, NY, and lifelong and best friends Calvin and Xenal ("Jeff") Wilson of Chagrin Falls, OH. She was predeceased by parents Alicerose Stack Burns and Robert O. Burns; brother Robert O. Burns, Jr.; sister Kyle Burns O'Brien and brother-in-law Frank X. O'Brien; sister-in-law Joyce Loftus Burns; brother-in-law Thomas Keeley, son-in-law Eric (Ric) Farrell; nephew Andrew O'Brien; mother-in-law Dorothy Wattenbee Marcellus and fater-in-law John L. Marcellus; sister-in-law Dorothy Isabel Marcellus; aunts Bernadette Stack and Elizabeth Stack Murphy; uncles O. Gregory Burns, Vincent Burns, Francis Burns and James burns; aunts Marion Wattenbee Chaney, Maria Wattenbee Marsh, Sabra Wattenbee Jones, Josephine Wattenbee Kirley, Elizabeth Marcellus Schmidt, Isabel Marcellus Blythe; uncles William Schmidt, Frederick Chaney, William Blythe, Stuart Wattenbee; cousins Judith Burns Gilroy, O. Gregory (Red) Burns, John (Jack) Burns, Nicholas K. Burns, and friend Jean Ellis. The family would like to give special thanks to Hospice and Palliative Care Inc. and specifically to Cindy Johnson and Sherry Bisick, for making it possible for Joan to remain at home during the last few months of her illness. In lieu of flowers, please consider a gift to Hospice and Palliative Care, 4277 Middle Settlement Road, New Hartford, NY 13413. Envelopes will be available at the funeral home. Funeral services will be held Wednesday, September 24, 2008 at 9:00AM from Owens-Pavlot Funeral Service, Inc., 35 College St., Clinton and 9:30 AM from St. Marys Church, Marvin St., Clinton, where a Mass of Christian Burial will be celebrated. Friends are invited and may call Tuesday, 4-7PM at the funeral home. Interment will be in St. Bernard's Cemetery, Waterville.
A Memorial Tree was planted for Joan
We are deeply sorry for your loss ~ the staff at Owens-Pavlot & Rogers Funeral Service, Inc.