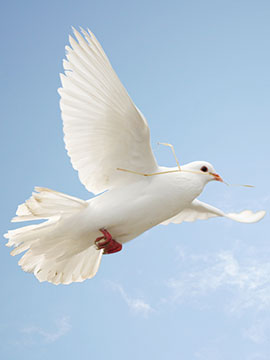 Share Your Memory of
Robert
Obituary of Robert W. Ingalls
Robert W. Ingalls, II, 66, of Clinton - the former director of the Utica Boilermaker Road Race -passed away peacefully in the comfort of his home surrounded by the love of close family and friends.
Bob was born in Utica, August 26, 1941, the son of Robert W. and Ellen Blake Ingalls. He was a graduate of Clinton High School. He also had obtained his B.S. degree from Upper Division College, Utica. In Clinton in 1960 he married the former Alma Dewey and raised their family there.
On July 29, 2007 overlooking the golf course at Skenandoa Club he was united in marriage to the former Judy Marris.
Bob started his career with the Oneida County Highway Dept. He later joined the Oneida County Sheriffs Department where he graduated from patrol officer through the ranks and became Undersheriff of Oneida County. During his time with the sheriffs he attended the FBI Academy at Quantico. He later was instrumental in developing our current 911 system. Bobs career with Oneida County also extended to being the Administrative analyst to the Oneida County executives John Plumley, Ray Meier and was also Ralph Eannaces chief of staff. He served faithfully as the director for the Utica Boilermaker Race for seven years. Near the end of his running career Bob developed a love for golf, which he enjoyed with his buddies and took great pride in his membership in the Skenandoa Club in Clinton.
Bobs passion for physical fitness and sports led him to many running races and running club memberships throughout New York including the Utica Road Runners Club which he served as President. Bob also received the Greatest Heart and Run Walk Fay Schreck Memorial Award in 2003.
Surviving are his wife Judy of Clinton, a daughter and son-in-law Susan and Chris Corlyon of Vernon, two sons and a daughter-in-law John and Julie Ingalls of Clinton and Ted Ingalls of Clinton, Judys children Adam Marris, Joshua Marris and Sarah Marris; five grandchildren, Scott and Danielle Gaumer, Jenna, Jessi, and Jadon Ingalls; a brother and sister-in-law Patrick R. and Darlene Ingalls of Waterville. He also leaves his dear and close friends Sue and Frank Simonelli.
Funeral services will be held Saturday, July 5, 2008 at 9:15 AM from Owens-Pavlot Funeral Service, Inc. 35 College St., Clinton and 10:00 AM from St. Marys Church Marvin St., Clinton where a Mass of Christian Burial will be celebrated. Calling hours are Friday 1-4& 6-8pm. Interment will be in St. Marys Parish Cemetery, Clinton.
In appreciation for their care and compassion during Bobs illness, in lieu of flowers, please consider, donations to Hospice & Palliative Care, Inc., 4277 Middle Settlement Rd., New Hartford, NY 13413 or The American Heart Assn, Gifts Processing Center, P.O. Box # 3049, Syracuse, NY 13220-3049.
To send flowers to the family of Robert Ingalls, please visit Tribute Store