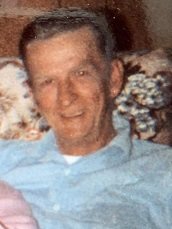 Share Your Memory of
Pete
Obituary of Pete Vernon Branham
Pete "Whitey" Vernon Branham, 86, passed away in the comfort of his daughter's home, from a brief illness, on September 10, 2019 with his loving wife and family by his side. Whitey was born in Pikeville, KY to George and Sarah Branham on September 8, 1933. He was raised and wed to Gracie Ellen Buzzard, his wife of 65 years, in St. Albans, WV where they birthed two daughters, Sandra K. (Abbott) and Kathy J. (Branham-Pope). The family moved to New York State in the 1960's so Whitey could continue his employment for Sheets and Sheets Plastering. In 1968 they birthed a third baby girl, Tammy L. (Dulan). It was 1969 when Whitey and Gracie settled in Westmoreland, NY to raise their girls. Ultimately, Whitey sought employment with and retired from the Town of Westmoreland Highway Department where he worked for many years alongside several great men and women who became some of his closest friends. Later in life, Whitey and Gracie became snowbirds, traveling seasonally back and forth to Florida with their loving daughter Sandy and her husband Bill Abbott. While in Florida, Whitey and Gracie became very fond of, and unofficially adopted a fourth daughter and a son, Lana and Richard Spraque. Sadly, Richard predeceased Whitey, but Lana continues to be a huge part of the family. Last year, Whitey and Gracie decided to become permanent Florida residents. They returned with their most recent daughter, a four-legged feline named Babe, to Westmoreland to be with their family when Whitey was diagnosed with his illness.
Whitey was an experienced outdoorsman with an exceptional drive for hunting deer, coyote, and turkey. His daughter Sandy was his favorite hunting buddy. Sandy loved spending time alongside her dad experiencing the great outdoors during her youth. Later, her husband Bill and their son Jesse became Whitey's constant and most treasured hunting partners. In addition to hunting game, Whitey made great memories hiking mountains with his brothers, sisters, and in-laws in search of ginseng. Seeking, digging, and selling 'seng was 'a family thing'. When not working or in the woods, Whitey was at an auction, cutting or splitting wood to burn in the woodstove, or at a Bluegrass music festival, always accompanied by his loving dedicated wife. Whitey was known for his signature greeting or departure wave, a half salute and half wave. His strong loyalty, disciplines, and dedication to his children will always be remembered and respected as a large part of who they are today.
Whitey's seven grandchildren stole his heart as each were born. Kristi, Heather, Jesse, Peter, Kevin, Sarah and Cody were a large presence in his life. His grandchildren loved and respected their paw-paw and were helping to comfort, love, and care for him throughout his illness. Whitey also has six very special great-grandchildren, Elyssa, Cayden, Presley, Peyton, Parker, and Lillian. He is survived by his loving wife, daughters, son-in-law, seven grandchildren, six great grandchildren, two sisters and one brother.
The family would like to thank the compassionate and caring employees and volunteers of Hospice, Oneida, Herkimer and Eastern Madison Counties for their support, quality care giving, comfort, and compassion given to our entire family during this difficult time. Spiritual services are being performed by family friend and Pastor, Marsha J. Madore. Interment provided by Owens-Pavlot & Rogers Funeral Service Inc. A small graveside service will take place on Friday, September 13, 2019 at 10:00 am for family and friends at Westmoreland Union Cemetery. Immediately following, there will be a celebration of life luncheon at the Mountain View Campground, 2416 State Route 8, West Winfield.