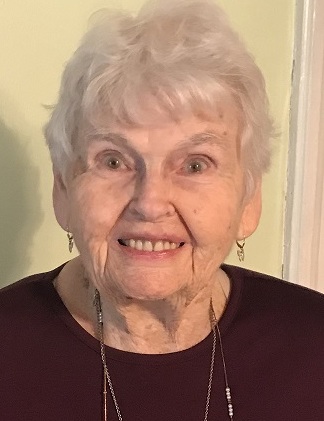 Obituary of Marjorie A. Brackett
Marjorie A. "Marge" Brackett, 91, passed away with her loving family by her side on March 6, 2019.
She was born December 30, 1927 the daughter of the late John Lowell and Ethel (Nauffts) Milliken. In 1947 she married the love of her life the late George D. Brackett Jr. and shared a wonderful life together for 62 years until his passing in 2009. Shortly after they were married they started a family and moved to Waterville where Marjorie and George raised their family. Marge worked for many years at Food King in Waterville and even until recent years could be found stocking shelves and working in the office paying bills. Marjorie enjoyed the outdoors, sporty cars (mainly Camaros), gardening, camping, casino trips with her friend, and family vacations. Family was the most important thing to her, she was a den mother for the cub scouts and a room mother in her children's classrooms. Second only to her family she loved her animals large and small, there was not a stray she could say no to; she was their champion, their protector, and their best friend.
Marge is survived by her son, John Brackett and his fiancé Maureen Aceto; son, Jim Brackett and his significant other Connie Coleman; son Steve Brackett; son and daughter in law Chris and Lili Brackett; daughters and sons in law, Patti and Bob Saddlemire and Donna and Phil Snow; eleven grandchildren, nine great grandchildren, and one great great granddaughter. She also leaves behind her faithful canine companions Mikey and Molly. She was predeceased by her son, George D Brackett III; and her sisters, Natalie and Jane.
In lieu of flowers please consider a donation in Marjorie's name to the local animal rescue of your choice.
All funeral services for Marjorie will be private in accordance to her wishes.