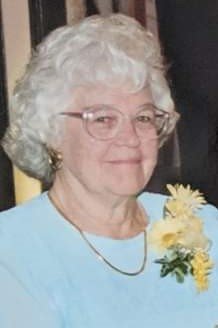 Obituary of Shirley I Herring
Shirley I. Herring, 82, was greeted by the Angels and lead to Heaven on January 31, 2019.
She was born in Waterville on October 5, 1936, the daughter of the late Earl and Leola (Switzer) Lasher, and graduated from Frankfort High School. Shirley worked at the Eastern Star Nursing Home for many years and had previously been a waitress at the Western Saddle in Jordanville. She was a devoted volunteer for Catholic Charities, working with Meals on Wheels, RSVP Program and she read to school children with the literacy program. Her grandchildren and great-grandchildren were the apples of her eye and she loved sharing special times with her family.
She is survived by her three daughters, Mary Jane and Aaron Smithson, MariJo Sykes and Fred, and Candace Smithson and Tom Frank; two sons Billy and Patty Herring, and Douglas Herring and Rose; eleven cherished grandchildren; nine beloved great-grandchildren; several nieces and nephews; and many friends. She is predeceased by her parents; her siblings; two sons, Wayne and Howard; and a granddaughter Tanya.
All are invited to call Monday, February 4, 2019 from 11am-1pm at Owens-Pavlot & Rogers Funeral Service, Inc., 35 College St., Clinton. A Celebration of her Life will follow at 1pm. Her burial will be in Sunset Hill Cemetery in the spring.
The family thanks the Doctors, Nurses and staff at St. Luke's for the exceptional care given to Shirley during her stay.