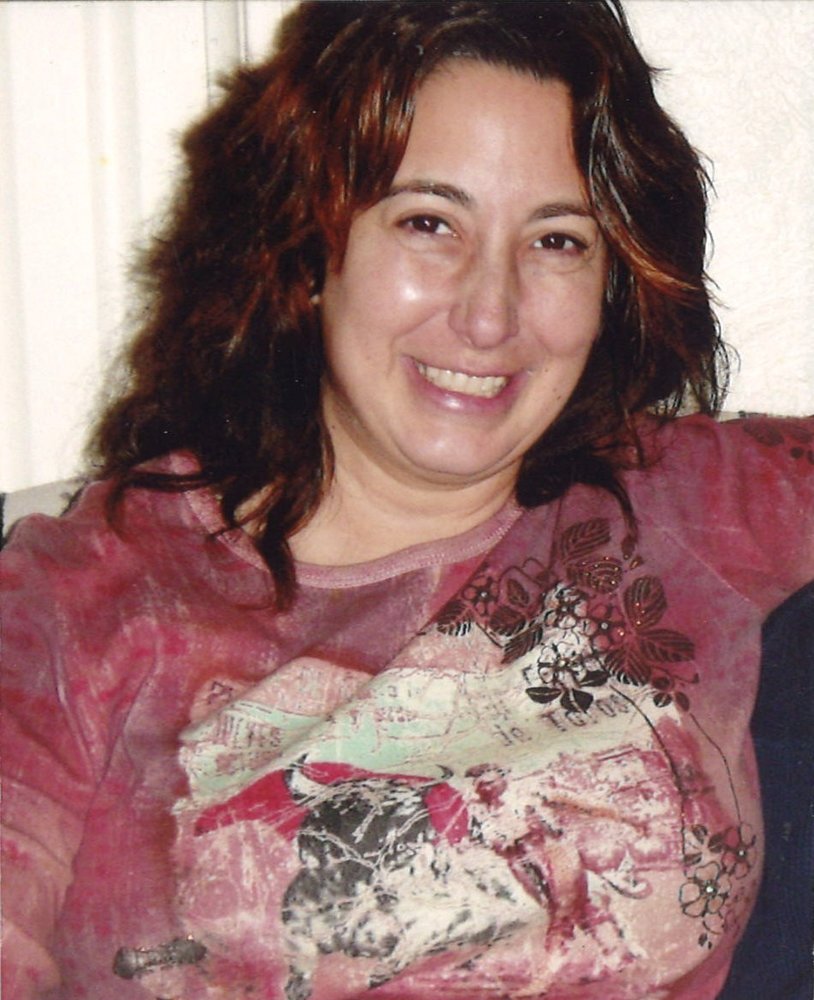 Obituary of Maria Zali
Maria Zali, beloved daughter, sister and friend, went home to God on Thursday, August 16, 2018, with her loving family by her side, after a courageous battle with lymphoma.
Maria was born February 15, 1965, in Syracuse, NY, daughter of Franco and Mary Ann (Rizzuto) Zali. Maria was a graduate of Clinton Central School and received her Associate Degree in secretarial science from MVCC.
Maria had several friends. Her beloved Compeer friend for over 20 years, Mrs. Barbara Beigel, was so devoted to her. Barbara's unconditional love and generosity was so genuine and we are so grateful for her countless acts of kindness. We also acknowledge the kindness of Maria's boyfriend, Roy, and Mr. and Mrs. James Maier.
We are grateful to the doctors, nurses, therapists and sitters who cared for Maria at St. Elizabeth Medical Center and St. Luke's Hospital, Dr. Sultana Razia, Minela Andelija and staff at SDMG and the earth angels in the infusion room. Thank you Dr. Kandiah and Dr. Siddiqi of CHBS. We are especially grateful for the devoted, exceptional and loving care given at the Siegenthaler Center that made Maria's last days comfortable.
We especially thank our cousin, Rev. Paul Angelicchio, relatives and friends who've prayed and offered support to Maria and our family, and our special cousins Leonard and Elizabeth Gratch and family for all they have done for us.
Maria was especially kind to the elderly. She loved family, friends and Our God. She will be missed.
Survivors include parents; brothers, Mark of Williamsville, NY and his girlfriend Betsy Haigh, and John of Utica; sister, Dr. Gina Zali and husband Darryl Hart of Lockport, NY; special step-nephews, Isaiah and Aidan Hart and step-niece, Lily Hart of Alden, NY; aunts, uncles and cousins in the US, Europe and Costa Rica; her boyfriend, Roy who lit up her life with his loving devotion.
Maria was predeceased by her maternal grandparents, Mr. and Mrs. Henry Rizzuto; paternal grandparents, Mr. and Mrs. Zefferino Zali; loving Godfather and uncle John Rizzuto; uncles Kenneth Rizzuto, Giordano Zali, Pietro Zali, Albert Lok and Bruno Pavanelli.
A Mass of Christian Burial will be held at 11am on Tuesday, August 21, 2018, at St. John the Baptist Church, 210 E. Dominick St., Rome, NY with Rev. Paul Angelicchio as Celebrant. There are no calling hours. Family will greet guests upon conclusion of the Mass. Private burial will be in St. Mary's Cemetery in Clinton. Arrangements by Owens-Pavlot & Rogers Funeral Service, Inc., Clinton, NY.
Those desiring, may consider a donation to Hospice & Palliative Care, Inc., 4277 Middle Settlement Rd, New Hartford, NY 13413 or Parish Visitors of Mary Immaculate, PO Box 658, Monroe, NY 10949-0658 or a charity of your choice.
Rest in Peace Maria. Sleep with the Angels.
"Blossoms are scattered by the wind and the wind cares nothing but the blossoms of the heart no wind can touch".