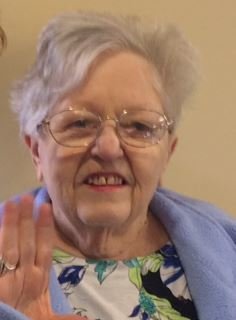 Obituary of Faye D Thomson
Faye D. Thomson, 81, passed away August 9, 2018.
She was born in Carleton Place, Ontario, Canada on September 22, 1936, a daughter of the late Dwight and Marjorie (Wright) Redmond. Faye was married to William R. Thomson until his death in 2010. She worked at the Presbyterian Home for many years. She was a devoted wife and mother, enjoying time spent with her family most of all.
She prayed faithfully to Jehovah God and enjoyed hearing about the Bible's hope of the resurrection (John 5:28, 29).
She is survived by her daughter, Sandra; son, Steven; daughter-in-law, Shirley; five grandchildren, Tina, Dawn, Cheryl, Angelo and Steve; two great-granddaughters, Jordin and Madison Thomson; and a sister, Gail Lachapelle of Ottawa, Ontario.
A Funeral Talk will be held Saturday, September 22, 2018 at 3:30pm at Kingdom Hall of Jehovah's Witnesses, 476 Route 32, New Paltz, New York 12561.