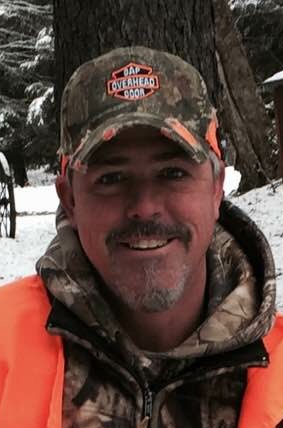 Obituary of Gregory A. Penree, Jr.
Gregory A. Penree, Jr., 47, died as a result of an accident on June 7, 2018.
He was born on October 19, 1970 in Utica, the son of Greg and Alice Penree Sr. Greg graduated from Clinton Central School in 1988. On September 7, 1996, he was married to Tamara Slawson. Greg was the proud owner of G.A.P. Overhead Doors for 16 years. He was an outdoorsman, who enjoyed hunting, fishing, 4-wheeling, riding motorcycles and snowmobiles and could often be found tending to his garden. Greg enjoyed cooking for his family, listening to the Grateful Dead and Howard Stern, was an avid fan of hockey and baseball and never missed one of his children's games. He was a member of New York Mills Sportsmen's Association and the NRA. Greg and Tammy have fond memories of motorcycle trips with Billy and Trish Many and Lisa and Jerry Crabtree – "The Griswolds". Greg was a true family man. He was a wonderful son, brother, husband, son-in-law, brother-in-law, and an exceptional father. Tammy and Greg have been true soulmates since the moment they met, a partnership that will never end. He will be missed by all who knew him.
He is survived by his adoring wife, Tammy; his son Tyler Kamden; his daughter Alexis Jewel; parents, Greg and Alice Penree Sr. of Forestport; brother and sister-in-law, Todd and Katie Penree of Raleigh, NC; nieces and nephew, Elizabeth and Julia Penree and Ryder Slawson; many aunts, uncles and cousins; mother-in-law, Carole Slawson and friend Lorri Burns; brothers-in-law, Don Slawson and Kristi Taverne and Mark Slawson and Kelly DeHimer; and his dogs, Charlee and Moose.
In keeping with Greg's wishes, a Celebration of Life will be held at 6pm Tuesday, June 12, 2018 at Owens-Pavlot & Rogers Funeral Service, Inc., 35 College St., Clinton. All are invited to greet the family from 4-6pm prior to the service. In lieu of flowers, please consider donations to the family for a scholarship fund for his children.