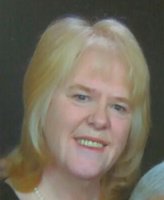 Dianne Frances Krishock
Dianne F. Krishock, 67, of Clark Mills, passed away in the comfort of her home on November 20, 2017.
She was born April 12, 1950 in Syracuse, the daughter of John and Helen (Murray) Wickes. She was married to Andrew Krishock on May 16, 1970 until his passing on February 7, 2013. Dianne retired from NYS Corrections Department where she worked as a Registered Nurse.
She is survived by her son and daughter-in-law, Anthony and Tina Krishock of Clay and a daughter and son-in-law, Christie and Philip Bush of Rome; three granchildren, Evan and Andie Bush and Bryan Krishock; a brother Edward and Maryellen Wickes of Sumner, WA; and a sister Elaine Wickes of Lancaster, PA
All are invited to call Monday, November 27, 2017 from 4-6pm at Owens-Pavlot & Rogers Funeral Service, Inc., 35 College St., Clinton. A Memorial Service will follow at 6pm at the funeral home.