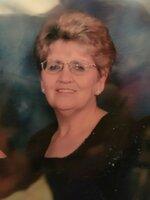 Janice M. Zammiello
Janice M. Zammiello, 74, of Clark Mills, passed away at home on April 2, 2023, surrounded by her loving family.
She was born September 23, 1948, a daughter of the late Garmer and Regina (Lehman) Johnson and graduated from Clinton Central School. In 1970 she was united in marriage to Carmen J. Zammiello. The couple shared 52 years of love and devotion. When Janice was asked to be a Godmother, she became a Catholic and was devoted to her faith from that day on. She never missed a Mass. Janice retired from Utica National Insurance Company after 28 years of service. Janice was a loving wife, mother and grandmother. She enjoyed her trips to the casino, but cherished her time spent with family and friends most of all.
She will be missed by her husband Carmen; her beloved daughter Elaine (Todd) Martin; and her cherished grandson, Timothy, who made her heart smile. She is also survived by her two brothers, a sister and their families, Lynn and Sally Johnson, Marlene Chrystie and Richard Johnson and Janet Larson; and many wonderful nieces and nephews.
Private services will be held for the family. Please consider donations in memory of Janice to St. Jude's Children's Hospital.
Carmen and Elaine thank their nieces for the loving care given to Janice during this difficult time.