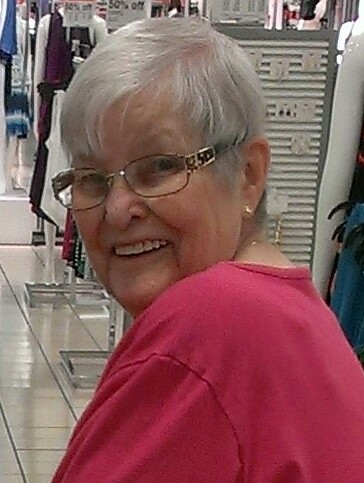 Jean D. Wilmot
Jean D. Wilmot, 89, of Oriskany Falls passed away February 28, 2023.
She was born in Oriskany Falls on April 18, 1933, a daughter of the late Arthur and Ruth Thompson Dupre. She was married to Paul Wilmot in 1962 until his passing in 2007. Jean worked at Vantine Studios, the cafeteria at Oriskany Falls School, Barker Brook Golf Course, and had been a cook at the Deansboro Hotel. She was affectionately known as "The General" to her loving family. Jean was always busy crocheting, doing jigsaw puzzles, golfing, or bowling. Her down time was spent reading her books and watching football, hockey or her favorite Bulls and Brazilian Bull Riders. She was also a member of the VFW Ladies Auxiliary.
She will be missed by her children and their spouses, Linda and Al Webster of Clinton, Michael Kent of Herkimer, Douglas and Laura Kent of Bouckville, and Dianna and James Brockway of FL; her seven cherished grandchildren; three beloved great-grandchildren; her sister Joan Olmstead of Hamilton; her brothers, Ray Dupre of AZ and Fay Dupre of Clinton; and several nieces and nephews. She was predeceased by her parents, husband Paul, brother Arthur Dupre and her dog Muffet.
A Graveside Service will be held in the spring at Hillside Cemetery in Oriskany Falls. Arrangements by Owens-Pavlot & Rogers Funeral Service, Clinton. In lieu of flowers, please consider donations to the Breast Cancer Research Foundation.