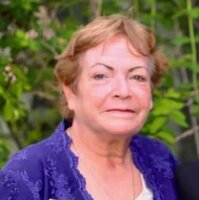 Karen Anne Ostinett
Karen Anne Ostinett, 67, passed away peacefully at home on December 27, 2022.
Karen was born in Anniston, Alabama on March 24, 1955, daughter of the late Raymond Joseph and Wilma Jean (Foster) Ostinett. Karen graduated from Cazenovia College and received her Bachelor of Arts degree in English and History, cum laude from Colgate University. She worked for many years at Lutheran Care/ Community Wellness Partners in Clinton, most recently as the Director of Funds and Volunteer Development. Karen's early career also included Director of Marketing and Communications at United Way of the Greater Utica Area, Personnel Management Assistant at NASA in Washington, D.C., and Creative Services Director at Radio Station WOUR, where she also hosted a daily satirical segment as "Karen O". Her commitment to excellence was evidenced by awards too numerous to list. Karen followed her Christian values, always putting the needs of others before her own. She was the epitome of creativity, leadership, and service. She was an active leader in many volunteer organizations in her community, always rising to the top, serving as Board President for Mohawk Valley Advertising Club, Clinton Kiwanis Club and Clinton Chamber of Commerce.
Karen will forever be adored and remembered for her quick wit, intellect, loyal heart, and devotion to family. Such devotion was always on display during the many frequent "game night" gatherings at her home in Clinton where all were welcomed with a loving smile and the certainty of laughter throughout. A purist at heart, Karen also loved the classic movies and musicals of her childhood as well as mystery television shows that would often be found playing in the background when company arrived.
Karen is survived by her sons, Christian (Mary Louise) Ostinett of Barneveld, and Jamie Ostinett (Pam Knopka) of Sauquoit; her beloved grandchildren, Christian Jr., Tyler, and Aidan Ostinett, and Amber and John Manion; her sisters and brothers-in-law, Susan (Tim) Sweetland of Clinton, Janet (Mark) Goris of Cazenovia, and Rochelle (Joe) Bryant of KY; her nieces and nephews, Claire (Sierra) Ostinett, Whitney, Clayton and Sophie Goris, Daniel, Ryan (Christina), Patrick (Rebekah Meyers) and Cara Sweetland, and Ethan and Emery Bryant; great nephews and great nieces, Thomas, Violet, Annabelle and Chase; and her lifelong friend Sheila Brown. She was predeceased by her parents, and a sister, Peggy Ostinett.
All are invited to Karen's Mass of Christian Burial at 10:30 am Friday, January 6, 2023, at St. Mary's Church in Clinton. A Celebration of Karen's life will be announced at a later date. There will be no public calling hours. Arrangements by Owens-Pavlot & Rogers Funeral Service, Clinton.
In lieu of flowers, please consider donations in Karen's memory to Lutheran Homes Foundation, St. Jude's Children's Hospital, or World Wildlife Fund.