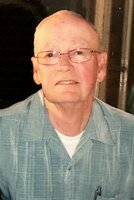 Don Rawls
Donald Rawls Sr. was born in Greenway, Arkansas on January 8, 1946, to his parents Thomas and Pauline Rawls. He passed away at St. Luke's Hospital on December 27, 2022.
He married Carol Fusaro on October 8, 1966. He served his country in the U.S. Air Force as a Staff Sergeant during the Vietnam war. He also worked at Conrail until his retirement. Donald was an avid reader, reading hundreds of books a year! He also had a love of history and would talk about it frequently to all who would listen!
Donald is survived by his wife, Carol; two sons, Carmen, and Donald Jr. and his wife Olga; and his two grandchildren, Ivan Rawls and Lance Winters; Donald's niece who was like a sister, Paula and her husband David Pratt; his great niece Julie and her husband Trevor Olson and their children. He is pre-deceased by his son Jeffery M. Rawls, brother Harold and Harold's wife Shirley.
All are invited Tuesday, January 3, 2023, at 4pm for funeral services with calling hours to follow from 4:30-6pm at Owens-Pavlot & Rogers Funeral Service, 35 College St., Clinton.