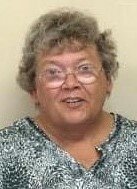 Leslie L. Green
Leslie L. Green, 63, of Westmoreland, passed away unexpectedly on November 17, 2022.
She was born on October 27, 1959, daughter of the late H. Kenneth and Grace Brown Green, and graduated from Westmoreland Central School. Leslie was a devoted caregiver, retiring as a nurse from the Presbyterian Home after 42 years of service. Leslie loved playing Bingo and going to the casino but most of all enjoyed just being with her family. After the death of her mother, Leslie became the matriarch and was truly the glue that held her family together. She was the rock that so many depended on. She could be found sitting at her kitchen table watching TV or spending time with her family and friends. Leslie enjoyed taking her great nieces to the barn and watching them ride their horses and any other crazy adventure they could talk her into with their biggest adventure being the 2015 Kentucky Derby and Belmont Stakes.
She is survived by her sister, two brothers and many brothers-in-law and sisters-in-law, Elesa and Ed Stoddard, Edward and Eileen Green, Thomas Green and Toni, William Januchowski, Katherine Green, Joan Green, Rose Green, and Leetah Green; many nieces and nephews and her beloved immediate family and caregivers Melissa, Brittany, Shelby and Tom Stockbridge and Caleb Bause; and her special friends Stacy, Jessica, Nicole and Linda.
She was predeceased by her sisters, Ruth Januchowski and Edna Klis; her brothers, Lewis, Peter, Dale, Allen, Calvin and John Green; and her best friends, Debbie Harris and Mary Lou Prue.
All are invited to call Tuesday, November 22, 2022 from 5-7pm at Owens-Pavlot & Rogers Funeral Service. Funeral services will be held at 7pm Tuesday at the funeral home.
In lieu of flowers, please consider supporting Westmoreland Fire Department or Donate Life America.