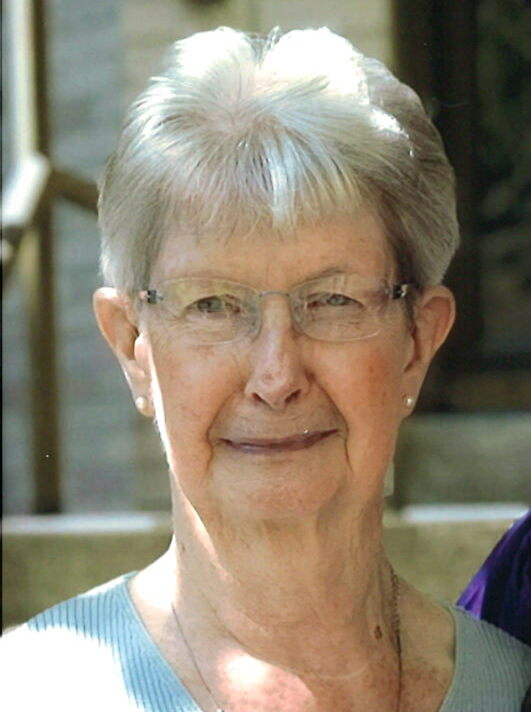 Anna H. Madore
Anna H. Madore, 85, passed away at home surrounded by her family on August 18, 2022.
She was born March 25, 1937, the daughter of the late Thomas J. and Anna (Howard) Hogan. She was united in marriage to Raymond W. Madore on May 2, 1959. They shared a union of love and devotion until his passing on June 2, 1999. Anna was a devoted wife and mother, raising her family and taking care of the books for their business, Ray's Repairs. After her children were grown, she worked at St. Elizabeth Medical Center and Eastern Star Home. She was a member of the Church of Annunciation where she taught religion classes. Anna put her family first and cherished their time together.
She is survived by her five sons, three daughters and their families, Raymond Madore and Mary Wadsworth of Clinton, Robert Madore of Cold Brook, Richard and Kelly Madore of Westmoreland, Ronald Madore of Jacksonville, FL, Roger Madore of Baltimore, MD, Maryann and Scott Bechtel of Westmoreland, Joann Madore of West Palm Beach, FL, and SueAnn and Harold Chrysler of Westmoreland; her ten beloved grandchildren, Ashley Madore and Justin O'Dell, Jordan and Brianna Madore, Reilly Madore, Jessica and William Gray, Scott Bechtel Jr, Nicole Bechtel, Andrew Bechtel, Samantha Chrysler and John Urbanik, Taylor Chrysler and Dominick Cosimeno, and Grace Chrysler and Dalton Moore; her nine cherished great-grandchildren, Gabriella and Xsavior Miner, Harper O'Dell, Jace and Kaedyn Madore, Adalynn and Everleigh Gray, Haylen and Hudson Bechtel; and many nieces and nephews.
She was predeceased by her parents, her husband Raymond, eight brothers, William, Thomas II, Richard, Paul, Francis "Joe", Robert, John "Jack", and Maurice Hogan; two sisters, Margaret Hogan and Mary Amell; and her grandson Ryan Madore.
All are invited to call from 4-7pm Monday, August 22, 2022, at Owens-Pavlot & Rogers Funeral Service, 35 College St., Clinton. A Mass of Christian Burial will be celebrated at 10:30am Tuesday at Church of the Annunciation in Clark Mills.
In lieu of flowers, please consider donations to Hospice. The family thanks Hospice and Nunn's Home Medical Equipment for their quick response and compassionate care.