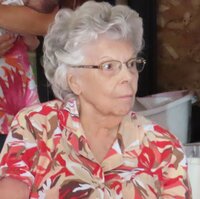 Shirley A. Ertley
Shirley A. Ertley, 89, of Clinton formerly of Waterville, passed away at home on July 30, 2022.
She was born on March 12, 1933, to the late Arthur and Mildred (Davis) Kemp on the family farm. Shirley was a graduate of the Madison Central School.
Shirley worked for many years as a therapy aide at Lutheran Care in Clinton. She was a member of the Clinton United Methodist Church, where she enjoyed working on many committees for charity and fundraising events.
Shirley is survived by her daughters, Karen (Louis) Langone of Waterville, NY, and Dianne Ford of Ravena, NY; brother, Curtis (Pat) Kemp; sisters, Viola (Henry) Uhlig, and Sandy Bethlehem. Shirley Cherished the time spend with her grandchildren, Nicholas, Colleen, Jeremiah, Michelle, and her great grandchildren, Madison, Spencer, Ava, Zachary, Hailey and Emma. She was predeceased by her siblings, Helen, Doris, Jean, Stanley, Gordon, Lyle, and Harold.
In keeping with Shirley's wishes she will be laid to rest in Madison Village Cemetery at a private graveside service held for her family.