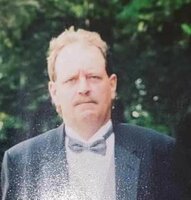 Joel Paul Sainsbury
Joel P. Sainsbury, 65, of Clinton passed away peacefully at home on Friday July 15, 2022.
Joel was born in Utica, NY on January 31, 1957, to the late Harry and Beverly (Curtis) Sainsbury. After Highschool Joel went on to work for many years at General Electric in Utica. Joel also drove for local Medicare Transport and he showed great care and compassion for every one of the people that he took to their appointments.
Joel was a Proud father and grandfather, and it gave him so much joy to spend time with his grandchildren. He was a sports fanatic, he loved Hockey and Baseball he was a Red Sox and Bruins fan through and through, but he also loved his Utica Comets. For some time, he announced the Utica Comets games on the local radio. In his later years, Joel enjoyed spending time at the Turning Stone Casino playing Keno.
Joel is survived by his sons, Todd Sainsbury and fiancé Brittany, Jason Sainsbury and fiancé Crystal, and Jesse Martin; his brother and sister-in-law, Gary and Mary Sainsbury, and Seven beloved grandchildren.