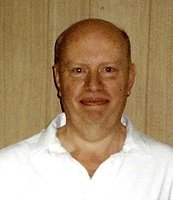 William W. Younghanz
William W. Younghanz, 71, of Whitesboro, passed away on November 5, 2019, at The Grand Nursing Home in Utica. He was born on April 16, 1948, in Utica, N.Y. a son of the late Walter and Rose "Ruth" Ritter Younghanz. William was a graduate of U.F.A. and attended Bartlett Baptist Church. He proudly served in the United States Navy from 1970-1973. On April 23, 1977, he was united in marriage to Ruth Benson in the Walesville Baptist Church, Whitesboro. William was employed by St. Elizabeth Hospital until his retirement. William loved spending time with family and friends and especially loved coaching Westmoreland Youth Baseball when his children were young.
He is survived by his loving wife, Ruth; two sons, Edward Younghanz, Whitesboro, David and Melissa Younghanz, N.Y. Mills; one grandchild, Benjamin Rodriguez; two brothers-in-law, Leonard (Linda) Benson, PA, and Raymond (Patricia) Benson, Whitesboro. He was predeceased by a son, Ronald Younghanz and a sister, Judith Younghanz.
Memorial contributions may be made to the charity of one's choice.
Funeral services will be held on Monday, November 11, 2019 at 7 P.M. at Owens- Pavlot & Rogers Funeral Service, 35 College Street, Clinton. Family and friends are invited to attend calling hours from 4-7 P.M. prior to the service. Interment will take place in Westmoreland Cemetery.