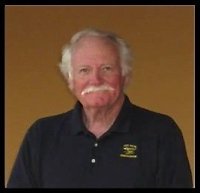 Ronald S Lee
Ronald S. Lee, 74, of Clinton, passed away Friday, September 27, 2019.
He was born in Manchester, CT on December 19, 1944, a son of the late, Henry E. and Mary (Duncan) Lee. Ron graduated from Syracuse University with a degree in Biology, Physics, and Chemistry. He served his country in the United States Navy from 1965-1971 with the Underwater Demolition Team 22, which became SEAL Team II. On June 5, 1971, he was united in marriage to Mary Ann Hamlin. Ron was a chemical engineer specializing in water treatment, operating his own company, Water Partners, for many years. He had fond memories of the many years that he spent as the head lifeguard at Hammonasset Beach, CT and later as a scuba diving instructor.
Ron was a family man first and foremost. Everything he did, was for them. He was a nurturing and caring man of action, who could fix just anything. He loved traveling, dancing, and working with life partner of 50 years, Mary Ann; together they built and remodeled three homes together. Ron was most at home on the water. He loved to be outdoors sailing or boating, fishing, and gardening. He curious by nature, loved learning and anyone who knew him, knows of his passion for history and politics. Ron was also a great cook, an artist and had his third-degree black belt. Ron was a true Rennaissance Man.
He is survived by his beloved wife, Mary Ann; two daughters and a son, Elizabeth Lee-Davis of St. Johnsbury, VT, Scott and Alicia Lee of Sauquoit, NY and Katherine S. Lee of Burlington, VT and her partner Tyler Lewis; five grandchildren, Grady Scott Davis, Quinn Lee Davis, Ella Elizabeth Lee, Sean Ronald Lee and Kaitlyn Praznik; his sister, Heather Lee George of Bradenton, FL and dear family friend, Shelly Keniston of Bridgewater, Mass.
Private services will be held for the family at a later date. In lieu of flowers, the family asks you to please support oceanconservancy.org in memory of Ron.