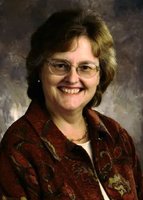 Joan T. Petrie
Joan T. Petrie, 70, passed away peacefully on Tuesday, September 10, 2019 surrounded by her loving family after a long, courageous battle with cancer.
Joan was born in Norwich, NY on April 12, 1949, the daughter of James Henry Thompson, Jr. and Elsena (Foster) Thompson. She received her bachelor's degree from Oswego and took many post-graduate courses. For over 30 years, Joan was a passionate and skilled teacher in Rome Public Schools, spending most of her career at Denti Elementary.
She married her soulmate, Glenn Alan Petrie, in 1978. Joan and Glenn enjoyed spending summer vacations touring and camping throughout the United States and in Canada.
Joan had the amazing gifts of truly connecting with people; listening and caring completely; counseling and giving with her whole heart; and emanating joy everywhere she was. She enjoyed teaching; reading; spending time with family, friends and pets; and sharing laughter with others.
She is survived by her husband; children, Daniel Petrie (Laura Wilcox) and Valerie (Adam) Barclay; grandchildren, Emma, Zoe, and Noah; several nieces and nephews; and a brother, James L. Thompson. She was predeceased by her parents and brother, John A. Thompson.
Her family extends their deepest thanks to all the healthcare workers, family and friends who contributed to her care and wellbeing with great generosity and compassion.
Those wishing to make a donation in Joan's memory, please consider Rome Jervis Library; Rome Humane Society or St. Jude Children's Research Hospital.
A graveside service will be held on Sunday at 11:00 AM at the Kirkland Cemetery on French Rd. in Kirkland. Joan truly loved flowers, so those who wish may send flowers to the funeral home.
Arrangements are made by Owens-Pavlot & Rogers Funeral Service Inc., Clinton.