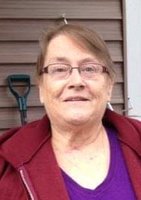 Sharon W Mattson
Sharon W. Mattson, 71, of Clark Mills, died Saturday, September 7, 2019.
She was born in Utica on September 11, 1947, a daughter of the late, Stephen W. and Mildred (Loake) Lowe. Sharon was a devoted employee of BNY Mellon for thirty years. She was a lifetime member of the Clark Mills United Methodist Church, where she was very active in church activities and Daniel's Den coffeehouse.
She is survived by her two sons, Russell A. Mattson II of Euless, TX and Stephen Mattson and Tanya Ludwig of Rome; four grandchildren, Meagan, Russell III, Jayden and Cheyenne; her brother and sister-in-law, David and Cindy Lowe of Schuyler; and two special cousins, Charlotte Loake and Jane Loake. She was predeceased by her parents and her sister, Diane.
Funeral services will be held at 1pm Friday, September 13, 2019 at the Clark Mills United Methodist Church. All are invited to call one hour prior to the service at church. Her burial will be in Evergreen Cemetery, Westmoreland. Arrangements by Owens-Pavlot & Rogers Funeral Service, Inc., Clinton.