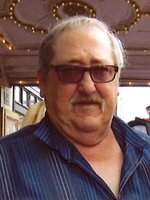 Paul M "Cackle" Kessler
Paul M. Kessler "Cackle", 73, passed away June 13, 2019.
He was born in Rome on March 31, 1946, a son of Jack D. and Dorothy (Hammon) Kessler and graduated from Westmoreland Central School. Paul worked for NYS at Marcy Psychiatric Center and was a truck driver with local companies for many years. Paul would drop whatever he was doing to help someone. At one time he was a Pop Warner coach and member of the Westmoreland Fire Dept. He enjoyed working on farms and training horses at Vernon Downs.
He is survived by his three children, Paul Kessler Jr, Rhonda (Marcos) Rivera and Melissa Kessler; three granddaughters, Stephanie Rivera, Sarah Kessler and Marisa Rivera; siblings, Sandy Kessler, Charlotte Hubal, Arlene (Michael) Occhipinti, Nancy Kessler, Karen (Jim) Herrick and Dale (Lorraine) Kessler; many nieces, nephews, cousins, and friends in the Westmoreland area and Lakeland, FL. He was predeceased by his parents and brother, Jack Kessler II.
A Memorial Service will be held at 1pm on Saturday, June 15, 2019 at Bartlett Baptist Church. All are invited to call Saturday from Noon to 1pm at church prior to the service. Please consider donations in Paul's memory to a charity of your choice.