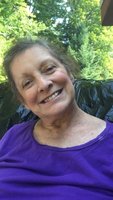 Maryann Lynch
Maryann Lynch, 73, passed away on June 3, 2019 at the Presbyterian Home.
She was born April 9, 1946, in Malden, MA, one of eleven children of Angelo and Eleanor (Coe) DiFillippo. Maryann graduated from Utica School of Commerce with a degree in Accounting. She worked for many years with NYS DOT at the Thruway in Herkimer and was a supervisor for a local grocery store. She had been married to Norman D. Lynch and they remained loving companions. She was a true Matriarch, always taking care of her family. Maryann was like a mother to everyone she met, which made her the perfect woman to care for the many foster children who entered her life.
She is survived by her daughters, Lisa Lynch (Larry Polisse), Julie Lynch (Alaric Lyne), Andrea Lynch Cook (Chris Mika), Colleen Lynch Forrester (Mark); stepdaughter, Donna Loschiavo; ten beloved grandchildren; nine siblings; her other half, Norman. She was predeceased by her parents and her brother, Donald DiFillippo.
A Celebration of her Life will be held at Schuyler Town Park at 2pm on Saturday, June 15, 2019.
Please consider donations in Maryann's memory to the Alzheimer's Association.