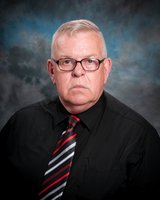 Larry "Woody" Wood
Lawrence J. "Woody" Wood, 68, passed away April 9, 2019.
He was born in New Hartford on April 26, 1950, a son of the late Bernard R. and Katherine (Hnatko) Wood. On April 12, 1983, he was married to Sheila Bryan. They shared 36 years of love and friendship. Woody retired in 2013 from the Oneida County Sheriffs Department as a Sergeant with the CID. He currently worked with campus safety at SUNY Morrisville. He also worked security for Utica-Rome Speedway for many years, just so he could watch the races. He loved spending time with his family and friends, but looked forward to seeing his grandchildren most of all. They could do no wrong in his eyes.
He is survived by his wife Sheila; three daughters, Melissa Bosco of Rome, Christine and Scott Reilly of Whitesboro and Lisa and Eric Kobler of Rome; his six beloved grandchildren, Bryan, Jordan, Devon, McKenna, Camryn and Frankie; brother Marty and Mary Wood; sister-in-law and brother-in-law, Arlene and John Cordsen; many nieces and nephews; and his special friends, Rick and Carol D'Alessandro, Mike Simmons and Tim Harrison.
All are invited to call Thursday, April 11, 2019 from 5-8pm at Owens-Pavlot & Rogers Funeral Service, Inc., 35 College St., Clinton. A Celebration of Woody's life will be held at 8pm.
In memory of Woody, please consider donations to St. Jude Children's Research Hospital.