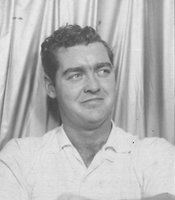 Richard K Smith
Richard K Smith, 86, of Clinton, NY, passed away on Sunday, March 31, 2019. Richard was born on March 11, 1933, in Utica, NY, to Glenn and Helen Smith. He was the youngest of four boys. Richard grew up on farms in Utica and Marcy, NY. On the farm he developed a love for horses and a desire not to be a farmer.
Richard graduated from Utica Free Academy in 1950. Shortly thereafter, Richard joined the army during the Korean War and was stationed in Nuremberg, Germany where he drove tractor trailers and enjoyed German beer and wiener schnitzel.
Upon returning stateside, he met, fell in love with and married his wife Eileen in 1955. For almost 40 years, Richard worked for the New York Telephone company as an installer and repairman until rheumatoid arthritis forced his retirement. Dick enjoyed league bowling with his friends from work when he wasn't working on the house, playing with the kids, or taking trips to Maine and the 1,000 Islands with Eileen.
After his retirement, he and Eileen spent the fall and winter at their house in Boynton Beach, Florida. There, Dick stayed busy with house projects, working on cars with his best friend Fritz Jarosz, going to the beach and hanging out at the American Legion.
Dick is survived by his wife of 64 years, Eileen and his four sons: John and wife, Nancy, and their children Matthew and Kevin; Ken; Patrick and his wife Maureen and children Austin, Alexis and Bailey; and Kevin and his wife, Christina and their daughter Sienna. Also surviving are dear friends Dave and Barbara Millbower from Rome, whose tireless support and friendship will never be forgotten; and neighbors Melissa and Doug Slawson.
A special thanks to the MCU ward at St Elizabeth Medical Center. Donations in Richard's memory to American Legion Post 232, PO Box 224, Clinton, NY 13323.
Private services will be held for the family by Owens-Pavlot & Rogers Funeral Service, Inc., Clinton.