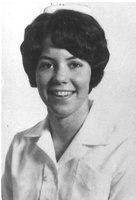 Linda R Evans
Linda R. Evans, 71, passed away February 16, 2019 with her loving family by her side.
She was born December 2, 1947, a daughter of the late Charles T. and Elizabeth (Hinckley) Redmond. She is a 1965 graduate from Westmoreland High School and received her board certification for dental hygiene in 1967. She retired from NYS after over 30 years as a dental hygienist for Mohawk Valley Psychiatric Center. Linda was a member of the Red Hat Society and enjoyed shopping for special items and gifts for her family. She was a kind and caring person and a loving mother who enjoyed spending time with her grandchildren, most of all.
She is survived by her two sons and daughters-in-law, Rick and Susan Evans of Phoenix and Tom and Katie Evans of New York Mills; four beloved grandchildren, Griffin, Gavin, Guinevere and Abigail; two brothers, Thomas Redmond of Clover, SC and Michael and Judy Redmond of FL; her sister, Mary-Anne and Mike Gaffney of Concord, NC; and many nieces and nephews. She was predeceased by her parents.
All are invited to call Thursday, February 21, 2019 from 4-7pm at Owens-Pavlot & Rogers Funeral Service, Inc., 35 College St., Clinton, followed by a prayer service at 7pm. Her burial will be in St. Mary's Cemetery in Clinton.
Please consider donations in Linda's memory to St. Jude's Children's Hospital.